Chemical Products
Everlight Moran®
A semi-closed cell foam with EPDM synthetic rubber as main component, with excellent heat, weather and chemical resistance (Everlight Moran #031 is a self-standing foam). Its flexibility allows it to easily follow uneven surfaces, can be easily compressed, exhibits stable water and air sealing properties and is used in a wide range of industrial fields. The unique foaming technology allows a line-up of grades ranging from approximately 10 to 25 times, with the 25-times foamed product in particular being a rare material in the world.
Furthermore, it is free from halogens, heavy metals such as lead and cadmium, and bituminous materials such as bitumen, eliminating the risk of contamination. Despite being flame retardant-free, #730 and #830 are UL-94 HBF certified.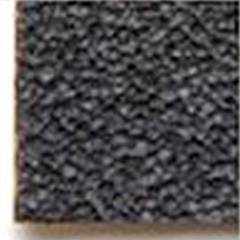 Main applications
・Mirror mounting
・Soundproofing materials for DVD enclosures
・Waterproofing, air tightness and insulation of air conditioners and car air conditioners
・Airtight materials around radiators and condensers
・Soundproofing material inside pillars.
・In building and civil engineering components for insulation purposes.
Standard product specifications
material
Thickness(mm)
Width(mm)
Length(mm)
Features
Everlight
Moran#730
3、5、8、10、15、20、25、30、35、40
1000
2000
High watertight type
Everlight
Moran#830
3、5、8、10、15、20、25、30、35、40
General-purpose type
Everlight
Moran#930
5、8、10、15、20
Low hardness type
Everlight
Moran#A30
5、8、10、15、20
Low hardness watertight type
Everlight
Moran#031
3、5、8、10、15
rubber sponge opposition
Adhesive specifications
material
Adhesive type
stiffener type
construction
R801
Acrylic type
Fabric
R811
High strength non-woven fabric
R910N
Butyl type
Fabric
※For R910N, the length is 1000 mm (width) x 1000 mm (length).
special characteristic
material
density(kg/m3)
tensile strength(KPa)
growth(%)
70°C 50% compression set(%)
50% compression Hardness(kPa)
watertightness(50% compression.50mm water height)
watertightness(80% compression, 100 mm water height)
Everlight
Moran#730
120
89
277
23.0
4.9
○
○
Everlight
Moran#830
100
70
253
22.1
3.9
○
○
Everlight
Moran#930
55
50
217
26.1
1.0
×
△
Everlight
Moran#A30
51
47
184
23.6
1.2
–
○
Everlight
Moran#031
102
121
328
–
55
○
○
※ ○: No leakage for more than 24 hr △: No leakage for 30 min ×: Leakage within 10 min (Values are measured values, not guaranteed values).
※ Measuring method: a 10 mm wide sample punched out in a U-shape is sandwiched between two transparent acrylic plates and a PP film, left to stand for one day and night, and then filled to the prescribed water level. Allow to stand still and measure the time it takes for the water to start leaking.