About our "Seat Pad"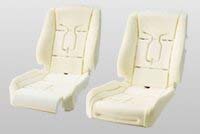 Since starting seat pad manufacturing in 1968, our production has expanded globally and our products are now manufactured in 10 plants located in 4 different countries. Archem is the preferred solution to many automotive brands due to its broad range of existing solutions to support various needs for the industry. Also, our innovative team can come up with new solutions to tackle technical challenges that you may face in delivering superior automotive seat comfort and safety performance to end-customers.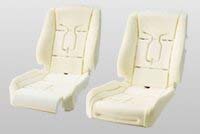 Wide-ranging material lineup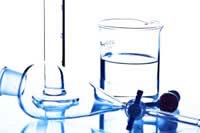 From chemical molecular structure design, chemical formulation, installation to manufacturing, Archem has extensive expertise in the polyurethane material science and manufacturing field. A wide range of material is available to satisfy various customer requirements with advanced technology and know-how that has been accumulated over the years.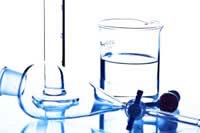 Vibration reduction foam Technology
Archem is focused on improving the driving experience of the passengers by developing technologies to reduce vibration and improve steadiness of the passengers.
Our technologies are continuously tested and evaluated in laboratory testing environment in addition to assessing actual human comfort and feel. Our approach is to go beyond the laboratory testing and we evaluate the performance of our technologies in real-life driving conditions measuring the steadiness of the passengers' upper body in lane change or driving on curvy roads scenarios.
Our will to continuously push the boundaries of comfort and our focus on passengers experience makes us a go-to partner for many luxury automotive brands.
Product Engineering and Material science expertise
We are a product engineering and material science driven company with proprietary molding technologies, in-house manufacturing equipment design and build capabilities with manufacturing automation and testing expertise.
Beyond our commitment to help meet the driving comfort requirements and cost objectives of our customers, we believe that we are making a difference by helping them addressing the specific challenges that they face by offering tailored solutions based on our expertise in product engineering and material science.