Announcing Technology for Recycling Polyurethane Foam to Polyurethane Foam by Chemical Recycling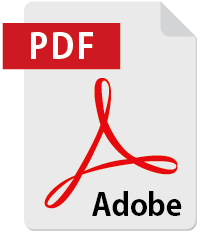 <479 KB>


Archem Inc.
1-2-70 Konan Minato-ku,tokyo
108-0075,Japan
https://archem.inc/
  In conjunction with Nagasaki University, Archem Inc. released a technology that decomposes polyurethane foam by using carbonated water and recycles it into new polyurethane foam at the 72nd Symposium on Macromolecules (September 26 to 28, 2023). This release is an important initiative for achieving the "establishment of a circular economy," which is a target of our ESG initiatives.
  To achieve polyurethane foam resource circulation, since 2016 we have been reviewing chemical recycling, which is particularly challenging, jointly with Assistant Professor Suguru Motokucho from the Graduate School of Engineering, Nagasaki University, who discovered an innovative hydrolysis technique using carbonated water.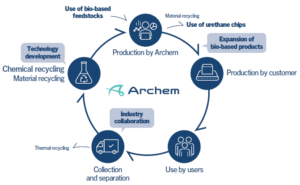 <Concept of a circular economy>
Polyurethane foam is used in a wide range of fields such as mattresses and car seats. However, it is difficult to recycle, and chemical recycling of it is not done in Japan. As such, we have been investigating chemical recycling of polyurethane foam using carbonated water, significantly improved the volume of recycled feedstock by refining the process, and succeeded in synthesizing polyurethane foam by using 100% collected polyol obtained from that process. In addition, it was confirmed that a substitution using 30% recycled polyol maintained a good cell structure and physical properties that are equivalent to those of the original foam, although their colors were different.
(For details, refer to the attached PDF document)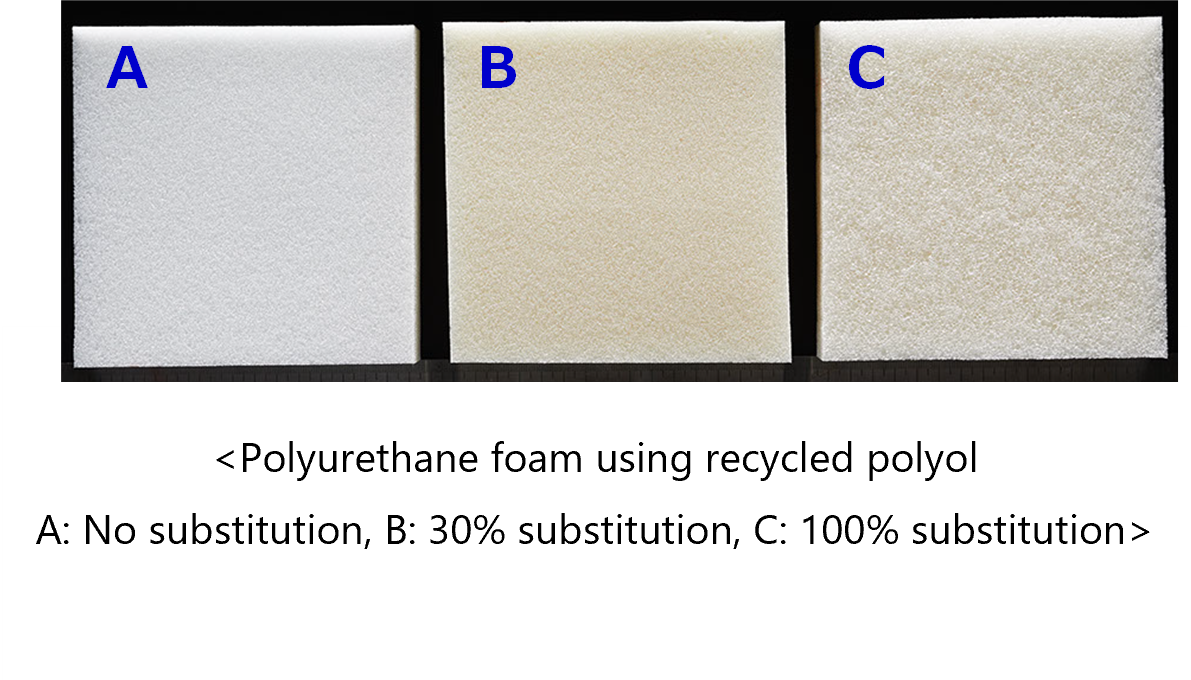 With the aim of "maximizing resource recycling through promotion of R&D on chemical recycling," which is a medium- and long-term issue/target of our ESG (environment) initiatives, Archem will continue to conduct research and development on this theme in anticipation of implementing it.